About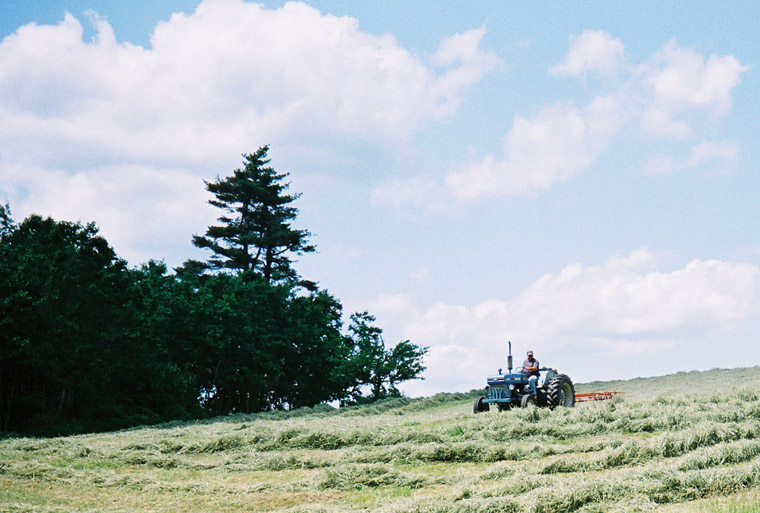 Paradise Farm is in Lyndeborough, New Hampshire at the top of a hill with a sweeping view of the surrounding countryside. We have apples, honey, bees, cows, chickens, goats — all kinds of stuff! You can pick your own apples here or buy them by the bag. When we first saw this land there was NO view, but we were taken with the potential. Within a few years we had cleared the land, planted apple trees and begun to make improvements. Last year we began to see the results of our labors and significantly increased our offerings.
And a little about Lyndeborough
This territory was first settled in 1735 as Salem-Canada by descendents of soldiers from Salem, Massachusetts, who had fought in New England's first war with Canada in 1690. When the new provincial government in New Hampshire came into being in 1763, a portion of Salem-Canada was regranted to Benjamin Lynde. The town was incorporated as Lyndeborough in 1764. Mr. Lynde was a Harvard classmate of Theodore Atkinson, president of the New Hampshire Governor's Council. He later became chief justice of Massachusetts and presided over the trial involving the Boston Massacre. In the latter part of the 1800s, Lyndeborough was known as a glass-making center.